Questions and Answers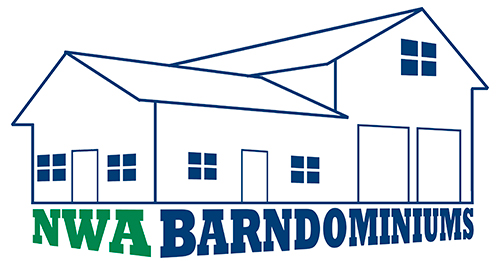 Question: Will you build me one with a standing seam roof?



Answer: No.

I've been through the school and I'm certified to build them. However I don't believe in them and my heart is not in it. I have a poor opinion of both the design and the plastic film being used as paint (Kynar). We are value conscious builders and there is no value in the added expense (80%-120% more expensive) of a standing steam that typically only lasts three years longer - 25 years for a commercial screw down versus 28 years for a standing seam on average (these years of service are based off of my personal experience).

Please understand that either a floating or fixed clip standing seam roof was/is designed for really large buildings (200+ feet wide). They were designed so a single roof plane could expand and contract without putting undue pressure on the roof screws. A 100' long roof sheet will expand and contract about 3/8" with a 70 degree temperature change (30 degrees to 100 degrees outside air temperature). The clip system allows the 100' long single panel roof sheet to slide back and forth when this expansion and contraction happens.

On smaller gabled buildings(40x60) the longest roof plane is only 20' with a single roof panel of about 22' long (roof pitch). The panel only expands and contracts about .0625 thousandths of an inch or 1/64 of an inch. That small amount of movement never affects the roof fasteners enough to cause elongation (egg shaped). Because of the typical size building we build here at NWA Barndominiums, the whole reason to use a standing seam roof never comes into play.

Question: Will you finish out the interior?


Answer: Yes, but please understand that we typically build about 40 shells a year and can only finish out the interior for 2 or 3 per year. So we are choosing which ones we want to spend a year working on. Like having a new custom home built, a turnkey Barndominium typically takes about a year to complete.



Question: Will you recommend someone to finish out the interior build for us?
Answer: No, we are sorry, but we haven't found anybody that we trust enough to recommend.

Question: Do you do the Plumbing?


Answer: Kind of

. There are three parts to new construction plumbing and we are only doing one of those three parts. The first part of plumbing is the "rough-in". That's what we do. It is literally the pipes coming up out of the concrete floor. Three feet on the outside of the building/foundation those same pipes are down below frost depth and capped and buried for later use. The second part is called the "lower end" and it is where a plumber (either you can hire ours or a plumber of your choosing) actually hooks up the new home to your well or city water, and septic tank or city sewer. The third and last part of plumbing is the "top end". That is when the bathroom sink is laid into the vanity and hooked up to the pipes coming up out of the concrete floor.

Question: How long do Metal Roofs last?


Answer: A screw down commercial roof (that is what we build) usually last about 25 years

before the fasteners (screws) need to be replaced. Only the screws need to be replaced, not the actual roof panels. As of current pricing (2020) Ozark Metal Buildings charges $2,500.00 dollars to replace every single screw on a 40x60 metal building (2,400 square feet). For that price we will take out every fastener and replace it with a "retro screw". A retro screw is 1/4" longer than the original and is 10% larger around than the original. This is done so when the new screw is screwed back in the exact same hole, we get a new "bite". This screw replacement is the only maintenance needed every couple decades or so. You must admit, that's pretty good if you don't like maintenance (like the owner of this company).

Question: Why will you not put gutters on my Barndominium?


Answer: The short answer is experience.

The long answer is that the owner of this company, Scott Yarbrough has been in the metal building business for over 30 years and understands without maintenance gutters will clog up and cause water to back up into the home or building. We side-step gutters like they are a land mine. If you are not planting flowers under the drip edge you don't "need them". If you really want gutters, let us know and we will do a 3-inch roof sheets cutback for residential gutters and a 4-inch roof sheets cutback for commercial gutters.

Question: Can my neighbor pour the concrete?


Answer: No.

NWA Barndominiums is legally and financially responsible for building the shell. We have our own people that have been with us for years and we pour our foundations and floors exactly as we want them. Everybody employed by either OMB or NWA Barndominiums knows (in a polite tone) it is either the owner's way or the highway. For years we have worked on having a standard operating procedure so every building is built exactly the same way. No deviations.

Question: If I am going to have spray foam insulation blown in, why do I have to have yours too?


Answer: Thermal Bridging.

Every "major" building manufacturer in America recommends insulating these buildings "sandwich method". I'm not talking about the frame shops that weld up main frames and buy out girts, purlins and sheeting. Or the "resellers" working out of a strip mall in another state saying anything to make a sale. I'm talking about the billion dollar a year companies that have spent a lot of money on research and development and lawsuits. The companies that truly have skin in the game understand that you need that "thermal block" between the roof sheeting and the roof purlins. Sandwiching insulation between the roof sheeting and the roof purlins is that thermal block. The only heat or cold transfer is that 1/8" diameter roof screw. If you don't have that, you will experience sweating behind the insulation. When you see a building or a home with horizontal lines of frost on the roof panels, you are looking at thermal bridging. When you see a building or a home that has horizontal lines of melted snow and strips of standing snow you are looking at thermal bridging. It is not good. We are going to do it right or we are not going to do it at all.

Question: If I live in a county that doesn't have building codes, why are you quoting me a building that could be built in Benton County with it's building codes?
Answer: You live in a county that has a building code. You just don't have a building inspector. As your Licensed General Contractor, we are legally and financially responsible for ensuring your new home meets building codes and we do. Instead of calling in for inspections we simply take 60-80 pictures and upload them into the cloud for proof of following the rules.

Question: If your website says we are the Architect why can't I use new materials and construction techniques being advertised on the internet?


Answer: Lawsuits.

We are using time proven materials and construction techniques to avoid complications (lawsuits). We are not college kids experimenting.

Question: How do you work payments?


Answer: Performance Pay Points.

Like most new home construction, we work off of performance pay points. The only time you really have to trust us is when you give us a deposit and get your name up on the big board. Getting your name up on the big board ensures your place in line. Nobody will get ahead of you, first come first served. After that we don't ask for money unless we have something to show for. Following is the usual sequence of events and pay points:
Deposit 20%
Red Dirt Pad Finished 20%
Rough in Plumbing and Foundation Finished 20%
Building kit delivered to job site 20%
Trusses Standing 20%
Small payment due at the walk around $250.00

Not everybody needs dirt work. However, most do because we all live here in the Ozark Mountains, so we included it here. If you do not need dirt work, that paypoint drops out and the others become almost 25% each.

Question: What is the purpose of this ridiculously long construction letter?


Answer: It protects the both of us. It clearly defines what we are going to do and what we are not going to do. It eliminates all of the

gray area from the scope of work. If you are the type of person that crosses the t's and dots the i's you will appreciate this. If you just want to look at the number attached you probably are not going to buy from us because we are not the cheapest. My personal experience is that it takes decades of living life before you understand the difference between cost and price. The grandkids don't and the grandparents do.