Scott Yarbrough is one of those guys that may not know a whole lot in this world, but what he does know is Metal Buildings. Inside and out. He has his own preferences and quirks, and some issues concerning his buildings is non-negotiable. If he doesn't like your design he will quietly pass on it because his heart won't be in it. Throwing out more money won't change that feeling. He owns his own business so that he can decide how best to spend his time.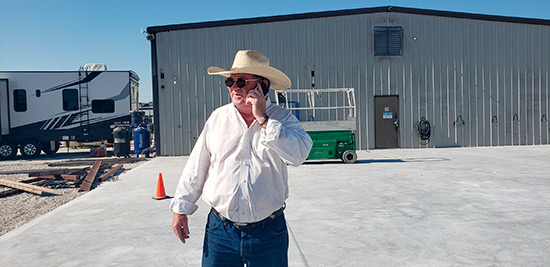 Scott has been in the Metal Building industry for 30 years. He has seen quality metal buildings and he has seen low cost metal buildings. He chooses to build quality metal buildings. If you talk with Scott, he will tell you he is not the cheapest and he is not trying to be. He builds quality buildings with the extras that help ensure they are as tight as possible and as long lasting as possible. If you are simply looking for the lowest bid, he is unlikely to be the guy for you. If you are looking for a guy that stands by his work, and does everything within reason to make you a happy owner, his is your guy. When you sign that contract with him, there are not subsequent 'small fees' that were not included in the quote. If you make a CHANGE to what was agreed upon, there may be an additional charge. Or in some cases, a lesser charge. But if it's in that contract at a certain price, that is what you are going to pay. And, that is what you are going to receive. Period.
Scott is one of those lucky souls that found his calling and it is Metal Buildings. Running from jobsite to jobsite is not work when you really do love it. He loves it because that means he is seeing progress every day. When pulling up to the job site and seeing footers or standing steel or soffit being installed, it is satisfying and does not actually feel like working.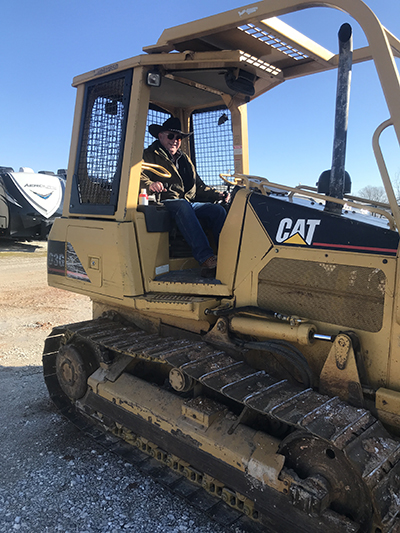 Scott is an expert at what he does. You bring into the office or send him via email, a sketch of what you are looking for, and he can make it happen. If there are things that can be improved upon based on his extensive experience, he will make suggestions. He will build you a plain Jane building if you want him to, but he REALLY loves building a beautiful building with the extras that dress them up. He has built many of both. Keep in mind, if you want to speak with Scott in person, make an appointment as he is often out on job sites.