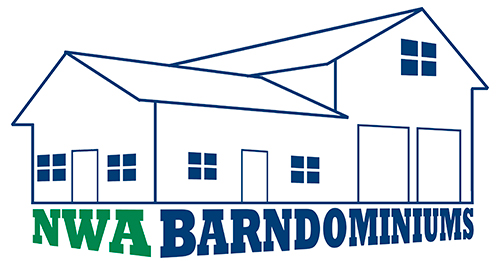 What to know and expect before you write a check:

The process:
First of all, we need a building permit. We are asking for and applying for a permit, not telling anybody to give it to us. This means we are building to code and playing by the rules.

As your Licensed General Contractor, we typically pull the permit (if it is standard) and you pay for it. If we are trying to get a variance in order to pull the permit that means that somebody has to go to the late night meetings on a school night. That can be you, or if you pay us extra we will do it. If you need to go through Large Scale Development you are paying for Engineered Civil Site plans and Environmental Impact Studies, Engineered Building Drawings and Septic Site Plans. None of these expenses are returned if your patience runs out or the plan is denied. It is what it is and I can't change that. Large scale development takes time and money. If you are not a patient person, a really big custom built home on unimproved property may not be for you. Buying an existing home and moving in right away may be more your style. Screaming at your contractor or typing in all caps to make them give you a permit doesn't speed up the process. It just makes me wish I didn't sign a contract with you. Please be patient and understand I want the permit just as bad as you do.

These permits last for a year, which is the average time it takes to build a custom home. An extension can be had, but if it takes longer you are doing something wrong. As your Licensed General Contractor building the shell I am the Contractor of record through the completion of the items in our contract. The subcontractors you are going to need after my work are the Plumber (for the lower and top end), the Electrician, the Heat Ventilation and Air Conditioning contractors. They typically pull their own permits as I will be closing mine out upon the completion of the shell.

In the Great State of Arkansas a private citizen can still do his or her own Plumbing, Electrical and HVAC. It just has to meet building code. We are not encouraging anybody to do this themselves. We are just explaining your options.

You are the Architect and we are building to your drawings. This doesn't mean go out and hire an Architect or buy a drawing program. It simply means we do not have a library of existing sets of plans for you to browse through. You are going to send us your drawings which show us not only the size but the actual layout. We use the layout to make your sketch meet building code. We also use that drawing to figure the plumbing cost. These drawings are going to show all of your openings. Not only the location of your windows and doors but also the sizes in both height and width.

We will work with you until we provide a quote for the building you want. Once we sign that contract together, that is the building we are building for that price. It takes a lot of time and effort to get materials and labor lined up for your building. The expectation is that once we sign, there are no changes. With that said, we know things come up that require changes, OCCASIONALLY. It really is difficult to make changes, so please be as sure as possible that what you are signing is what you want. And…if you do have changes, there may be an additional charge. Only fair, right?
What we are quoting to you is "per building code". If you want something above and beyond please let us know in advance and we will quote it accordingly. Once we start the build if you want something extra, it can be had, however it will cost you more….fair again, right?
If you have not invested your own time in making up your own drawings you are not really ready for a formal quote and 3,000 word construction letter are you? What you need is a ballpark quote. If you get me on the phone and let me ask you twenty questions in rapid succession I can usually get you within 5% of the actual cost. If you are just kicking tires that is fine. Just let me know and you will save both of us precious time. Simply call the office at 479-877-1634 and if I'm there I'll talk to you. I'll be going fast and asking direct questions, not because I'm trying to be smart with you, just to move things along. Please don't misinterpret me being expedient as me being rude. I will chat about your build, but we need to dial into the specs to get it moving along.

Lastly, please don't get mad because I don't chase bid jobs or want to build something that looks like it belongs on the moon. If you have gotten this far on the website, you see what we do. We build what we think is pretty and only build as far from Rogers, Arkansas as we want to. If we have to travel too far, we can't properly manage several job sites at one time. We have found our niche in this world and thank God for it every day.